I Love to Learn
May 9, 2023 by Jerneja Jug Jerše
As a little girl, I was already all over the place. I loved everything, and I was enrolled in all kinds of after-school activities, so that I would not miss out on anything. I loved foreign languages, where I could fulfil my passion for learning, but I always wanted to go broader. Towards the end of school when we had to think what to do when we grow up, I faced a serious dilemma what to choose, because I did not want to limit myself to doing one single thing in life. I knew what I wanted, but I was not sure how to get it.
I wanted to continue learning
Not necessarily studying but learning.
When I joined the European Commission, I quickly realised that I had come to the right place. The Commission really supports lifelong learning, as a policy but also in practice. Even though the Commission is a public institution, it actively supports mobility. Meaning that even if you start doing copyright, no one stops you doing business services and standards a few years later, and economic and financial affairs afterwards, continuing with promoting structural reforms. Not only is this possible, but mobility is strongly encouraged and wanted. The European Commission advises to change your job in approximately five years. For managers, this becomes even an obligation. Why? So that you keep yourself on your toes and stay highly motivated. Once you reach the stage where you know exactly the environment around you and in which direction developments are going, while you might not have the drive in you to push your cause to the maximum, it is time to find a new challenge. Yes, then you are always learning, and it takes quite some time to be on top of things.
The EU career path was a perfect match for me
I have thrived every single day for over 15 years. I have enjoyed getting to know different areas, from analytics and inter-institutional relations to policy and communication. I have therefore also consciously chosen to always go broader (to other areas) instead of deeper (or higher on the hierarchical ladder). When I wanted to learn new things, a step upwards in the same area would not have been enough for me. Promotions to a higher level were consequently initially slower, but once they came, they offered me very fast springboards and I was changing jobs even faster than I could settle in. I have learned that by going sideways, it might seem that you are going one step backward, but it is worth it. If you show enough courage and energy, it can be followed by two steps forward.
The best experience I had at the European Commission in Brussels was when I joined a »start-up« Structural Reforms Support Service, a taskforce that started with 47 very dynamic and committed employees, and in a few years grew into a Directorate General for Structural Reforms with over 200 colleagues. We all had to constantly learn, but as sky was the limit, this resulted in better work performance and high-quality outputs.
We were driven by vast amounts of energy and nothing seemed impossible. We were all keen to learn, and we had no problem shifting between different areas: from public administration, labour or financial markets to business environment and public financial management. A big investment, but worth a lot. We also shared our enthusiasm with our colleagues in Member States, and in several cases the learning contagion was a success.
Two years ago I landed in Ljubljana, in another Commission-type dream job for all those that love learning. As the Head of Representation of the European Commission in Slovenia, I need to know a little bit about a lot of things. So I can constantly learn and grow. Every single proposal that the European Commission has adopted (and believe me, there are many) reaches my mailbox and I am trying to catch up on many of them. A time consuming but powerful tool.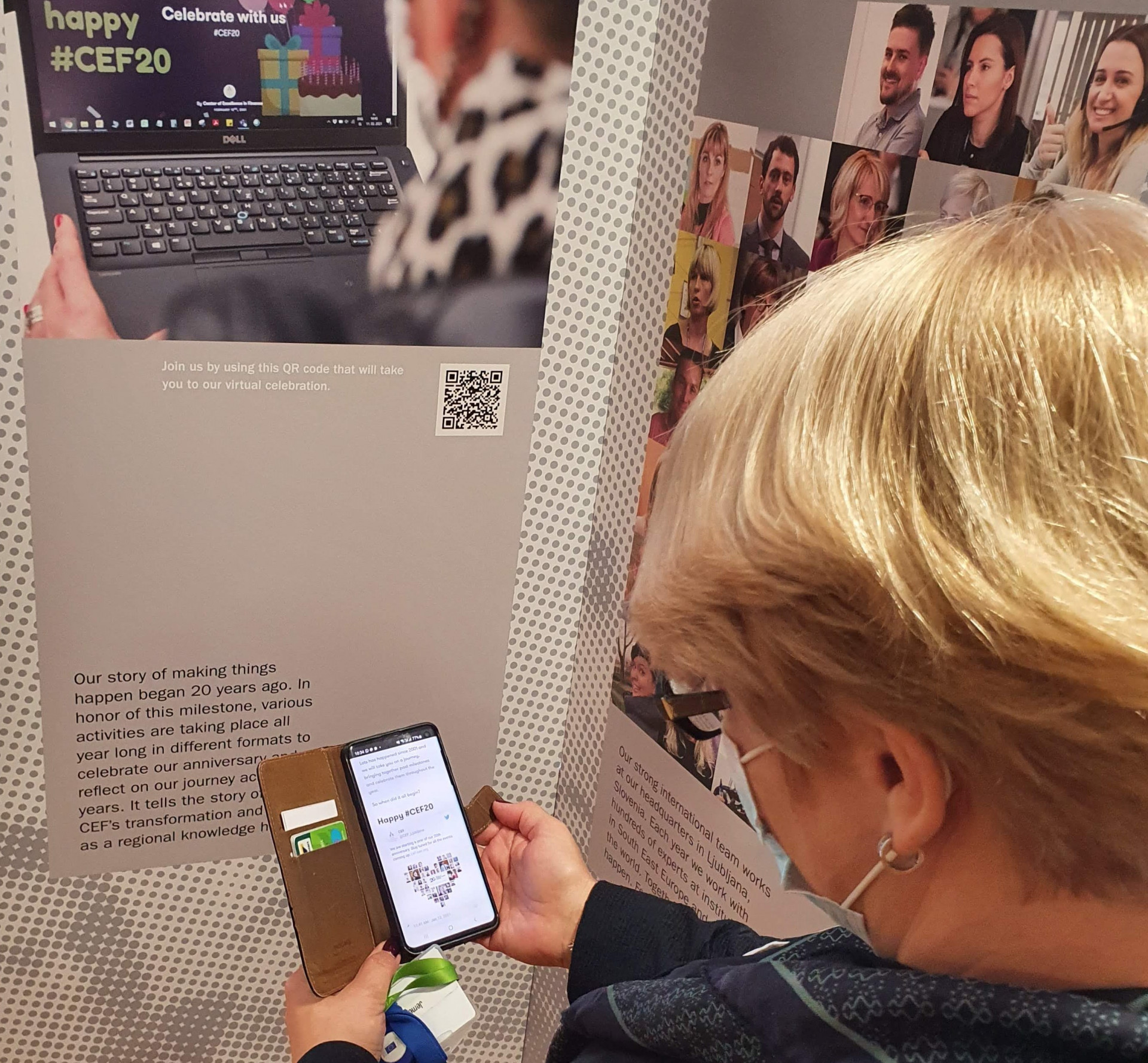 Which brings me to policy
The European Commission is committed to supporting lifelong learning as a key policy priority. The process of acquiring knowledge, skills and competencies throughout life, from childhood to old age, is essential for individuals to adapt to changes in the labour market, foster personal development, and participate fully in society. To promote lifelong learning, the Commission has established various initiatives, such as the European Skills Agenda, the European Qualifications Framework, and the Erasmus+ program, which provide funding and tools to support upskilling and reskilling across all ages. This is especially important in the context of green and digital transitions.
The Porto Social Summit, scheduled for 7-8 May 2023 in Porto, Portugal, will serve as a platform to address the abovementioned challenges. The summit will bring together policymakers, stakeholders and civil society representatives to exchange ideas and best practices on how to further promote lifelong learning in Europe. The European Commission's contribution will focus on targeted policies and investments in skills development, particularly for vulnerable groups, such as youth, low-skilled workers, and older adults. Digital skills, green skills and social skills are essential to thrive in the changing world of work.
That is why the European Commission declared the year 2023 as the European Year of Skills, which will include various events, campaigns and activities at the European, national and local levels to promote skills development and encourage people to engage in lifelong learning. The focus will be on fostering partnerships and cooperation among different stakeholders – governments, educational institutions, employers, trade unions, and civil society organizations – to jointly address the skills challenges in Europe. The European Year of Skills will also emphasize the need for inclusive and equitable access to skills development opportunities, particularly for marginalized and underrepresented groups, and highlight the role of skills in achieving the goals of the European Pillar of Social Rights, such as fair working conditions, equal opportunities and social inclusion.
The EU therefore not only supports learning, it also shows it
Even though the European Commission might look as a bureaucratic institution from the outside, it is actually a modern employer who supports and values lifelong learning. And an employer that walks the talk. An employer that can give you wings – you just need to spread them and fly.