Trust the Process of Becoming Your Best Self
April 25, 2023 by Corina Marcu
Did you know ... that 70% of people of excellence confess to experiencing impostor syndrome and fear of failure? We're talking about that crippling fear whose antidote is courage, but not just any courage. It's the courage to be authentic and vulnerable in the face of the world.
SOS You may have wondered like I did 9 years ago when I first stepped into a CEF course: "What am I doing here among so many important people?" "I was lucky to be selected, but I don't know how I'll do my part..." "Ah, they put all their trust in me, and I can't let them down."
From my experience I discover a magic mix... Well, with such doubts about my capabilities I attended for the first time a course on Change Management, held at the CEF, far from home and far outside my comfort zone. An unfriendly voice from within me was constantly whispering that I wasn't good enough to deserve to be there. What I didn't know then, I was to discover in the future CEF experiences in 2022 and 2023. I found out that I didn't need to be perfect to prove my worth – I just needed courage to leave my comfort zone for two days to meet new people and experience new horizons.
The combination of vulnerability, acceptance and will to change form the most magic mix in helping us get our most powerful results. I strongly believe that we're all born with a particular set of skills, from a variety of personal, educational and professional experiences that we are meant to share with the world.
The learning experiences at the CEF were unique. They shattered my bleakest projections or expectations by causing me to regain confidence to speak openly about the valuable ideas I had hidden somewhere in a secret drawer of my mind. The openness and support of the facilitators and fellow colleagues made me feel worthy of receiving public recognition for my performance, and gave me that much needed boost of self-confidence.
I appreciated that the facilitators had created a safe learning space where I could be natural, with my mind open and curious for finding answers. I felt that I had the four triggers of long-term memory: Attention, Generation, Emotion and Space, according to the researchers from the NeuroLeadership Institute. This means the act of creating new neural connections by finding answers to the new ideas/questions presented.
Every time I returned home with new light, new ideas and intentions that I materialized and integrated into the daily routine: the basket with positive thoughts, motivational messages displayed on the office walls, interactive exercises from the soft skills development courses, and reporting the experience in the internal newsletter.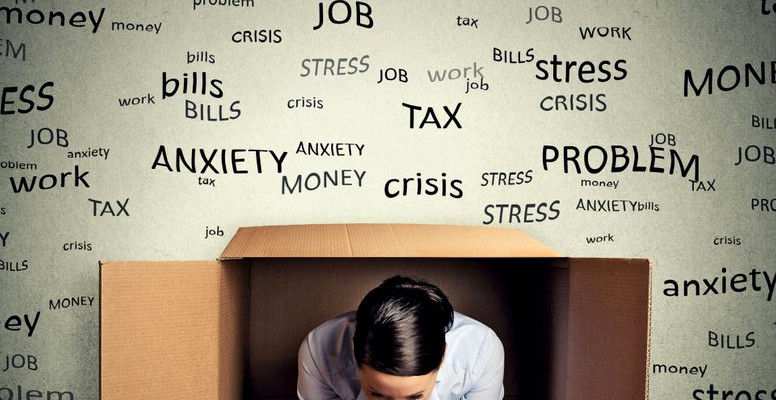 @unsplash
Psychological perspective As a psychologist, I write a lot about emotional intelligence and having the discipline to build a routine each day that maximizes our talents and skills.
The way to continue evolving and developing our unique, particular set of skills is to strive for improvement every day. We should have goals in mind for what we want to accomplish. It's best to view our picture in a holistic manner, taking into account professional ambitions and skills, as well as interpersonal and life skills we use each day.
Do you have an idea of what that picture looks like for your life?
Writing, the way in which our thoughts can materialize I have discovered inside an increasingly burning desire to challenge my experiential status quo and hunger for more food for my soul, especially after the pandemic. This makes me feel more in line with my true essence and just feels like home. But growth isn't easy. Others often don't see the blood, sweat, tears, anxiety, fears and battles that we go through to achieve inner triumphs that change the course of our lives forever!
I observed myself, visualizing in my mind new opportunities and intentions before putting into plan in order to become my reality. Connecting this bridge between what is imagined and what is actionable represents the true power of trusting the process of developing our self to our best self. I know now that being in the right mindset is so powerful. Along the way, fears and the voice inside our heads will occasionally remind us that we can't do it. Our inner critic is a part of us, and the most healthy behaviour that we can adopt is to accept and integrate it to calm it down.
I have learned that embracing our good and bad, becoming accepting and confident in our abilities, while being also vulnerable and courageous enough to explore, will lead us to the next level of evolution. Because our vulnerabilities are the force waiting to create a new identity aligned with our true essence. The most incredible gifts we receive in difficult moments are the courage to move forward, self-compassion, and connection with others and with life itself.
Just remember! Embracing your true self and living the life that brings joy, peace and fulfillment to the heart and soul should be the end goal. We should always strive for greater things, and empower ourselves through inspiration and desire to seek a deeper meaning.